Before 2018, the plastic bag problem was crazy! Honestly, everywhere I went everyone was over using plastic bags. Everything was always doubled bag because the bags always had holes and sometimes there was only one or two items in a bag. I think we were all drowning in bags!
I was a bit surprised the time I went to the grocery store to discover that they were only going to give me 2 bags for my $200,000 CLP worth of groceries. I only shop once a month and had missed the big news but at least they were slowly weaning us off plastic bags. But it's never an easy transition. You buy reusable bags but invariably forget them so you have to buy more. Boy, the reusable bag makers were making a million (probably the friends of the politicians who enacted this legislation like the yellow vest legislation from 2016) But I admit plastics and the environment is a problem so I'm trying to do my share. Though I am glad to see some more alternatives as of 2019. Someone is now manufacturing paper bags for 500 CLP per bag and many have been using and recycling boxes which are usually free.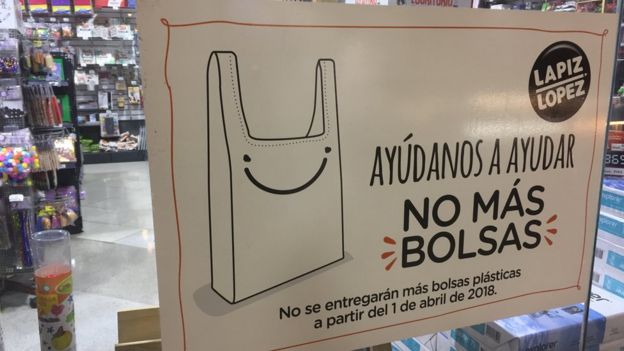 Patagon Journal "Possibilities for the future"
BBC Article - "Why some see Chile's plastic bag ban as rubbish"
President Sebastian Pinera announcing the expansion country wide of the plastic bag ban
photo: Gobierno de Chile